Electrolux Inlet Accessories
We carry inlet accessories for your Beam central vacuum system including valve extenders, plaster guards, blank plates and trim plates. Valve extenders, also known as inlet extensions, are needed when the wall is unusually thick or the vacuum inlet will be installed in the floor with the mounting bracket on the underside. Plaster guards are installed on top of the mounting brackets before drywall and prevent joint compound from entering the vacuum pipe. Blank plates are installed over the mounting bracket if the inlet will be installed at a future date. Trim plates are used to cover gaps between the inlet and sheetrock.

Please contact our friendly experts for assistance in selecting the appropriate inlet accessories for your Beam system.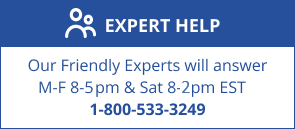 First

Previous

P1

Next

Last
Showing
1
to
8
of
8
products
View All Inlet Accessories Products