Mounting Brackets and Rough-in Kits
Choose from a large selection of central vacuum mounting brackets and rough-in kits. Central vacuum inlets are fastened to a mounting bracket that is generally nailed or screwed to a stud. A universal style mounting bracket can be used for most low voltage inlets. Some Nutone, Vacuflo and Vacu-Maid inlets require proprietary back plates.
High voltage vacuum inlets require special rough-ins. SuperValve inlets are sold with the mounting bracket. Rough-in kits for ElectraValves include the mounting bracket, plaster guard and romex of a specified length and gauge. ElectraValve rough-ins are being transitioned to a kit that has a connector in place of a romex pigtail.

Please contact our friendly experts if you need help finding the correct mounting bracket or rough-in kit.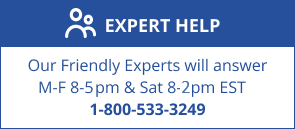 First

Previous

P1

Next

Last
Showing
1
to
11
of
11
products
View All Mounting Brackets and Rough-in Kits Products