Universal ElectraValve Rough-in Kit New Style
Brand:
Universal

| Model Number:

ElectraValve Rough-in Kit New Style

| Product SKU:

52626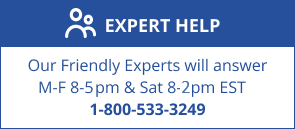 $14.95
AVAILABILITY:

In Stock
The ElectraValve rough-in kit is a new style that no longer has the romex wire that was included with the original kits. This new style has an E-box connector that clamps to either 12 or 14 gauge wire and attaches to the box of the ElectraValve.
This new kit has several advantages over the old style. It allows the exact length of romex to be used so there is no waste when fixed lengths were provided in the old kit. Romex can be purchased in bulk so savings are achieved. The connector can be used for multiple gauges, simplifying planning of rough-in materials.
This rough-in kit is for use only with the new style ElectraValves.