Universal ElectraValve Retro Kit 14 Gauge
Brand:
Universal

| Model Number:

ElectraValve Retro Kit 14 Gauge

| Product SKU:

52110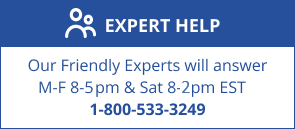 This product is No Longer Available.
The ElectraValve Retro Kit is used to repair a damaged romex wire or install a romex pigtail that needs to be longer than the maximum 14 foot length that is available. This kit includes the female receptacle, short piece of romex and a connector that allows a romex wire to be connected.
Please note that this kit works only with old style ElectraValves and rough-in kits that included the romex wire. Available for 12 or 14 gauge wire.