Fasco Automatic Dustpans
Automatic dustpans, also known as sweep inlets and kicksweeps, are the most popular add-on for your Beam central vacuum system. Debris is swept to the dustpan. An activation device turns the vacuum on and sucks the debris from the surface.

We offer the VacPan, VacuSweep, VacVent and DrawerVac styles. These dustpans are compatible with your Beam central vacuum and can often be added to an existing system. Please contact our friendly experts with questions about the ideal Beam dustpan for your application.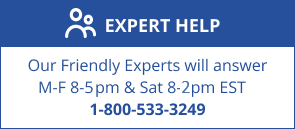 First

Previous

P1

Next

Last
Showing
1
to
12
of
12
products
View All Automatic Dustpans Products