Centralux Hose Socks
A hose sock is a great add-on to your Centralux central vacuum system. It protects wall corners and baseboards when the central vacuum hose is pulled from room to room. These hose covers are available in knit and padded (also referred to as quilted and zippered) and different lengths. They work on all types of central vacuum hoses except the stretch type.

Installation of a hose sock is simple. The knit sock comes with an installation tube. Slide the sock on the tube, then run the hose through the tube, dropping the sock onto the tube. Included ties hold the sock in place. The padded hose cover has a zipper that makes installation and removal a snap.

Please call our friendly experts with questions about a hose sock for your Centralux central vacuum system.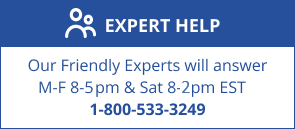 First

Previous

P1

Next

Last
Showing
1
to
2
of
2
products
View All Hose Socks Products