Singer Wands
We offer a large selection of replacement Singer central vacuum wands. These connect the hose to a powerhead or cleaning attachment. They are generally used in pairs or as a single adjustable wand.

Numerous configurations of wands are available with variations in the hose and cleaning attachment connections, construction and electric vs. non-electric. Often a universal wand will replace a brand specific one.

Please contact our friendly experts with questions on the correct replacement wand for your Singer central vacuum system.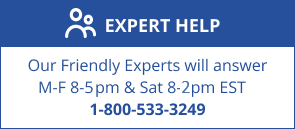 View All Wands Products