Universal 155233 Upper Wand for Beam RugMast & N/S Hose
Brand:
Universal

| Model Number:

155233

| Product SKU:

51530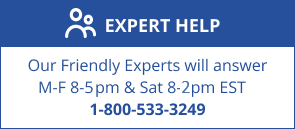 The Beam 155233 upper wand is used with the later versions of the RugMaster and Classic Series powerheads. This wand features a cord management bracket that holds the plug for the powerhead in place. This wand can be distinguished from the older style wands in that the top of the bracket is 1 1/2 inches above the metal part of the wand. This bracket accepts a plug with two beveled edges, not the t-shape on older powerheads.
This wand is used with a lower wand that is designed for a fixed upper wand. The metal construction with chrome finish allows for long-lasting durability.
Product Q/A of Universal155233 Upper Wand for Beam RugMast & N/S Hose

There are 0 Questions asked and 0 Answered

Beam - 1383K Rugmaster
Beam - 1383L Rugmaster
Beam - 1393A-B Rugmaster
Beam - 1176A
Beam - 1176A Aero III
Beam - SL103B SOLAIRE
Beam - B1550 Imperial
Eureka - 045413
Eureka - 045412
Eureka - ERKA Excellence
Honeywell - BM1176A