Vacuflo Other Vacuum Unit Parts
We carry replacement Beam central vacuum unit repair parts including circuit breakers, gaskets, relays, transformers and more. Note that replacement motors, circuit boards, disposable paper bags and filters can be found in their own categories. You can also use our Parts Finder to locate the part for your make and model.
Please contact our friendly experts for help in finding the correct repair part for your Beam power unit.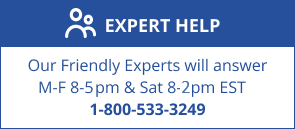 First

Previous

P1

Next

Last
Showing
1
to
10
of
10
products
View All Other Vacuum Unit Parts Products