Fasco Roller Brushes
A properly functioning roller brush is critical for proper cleaning of carpet and rugs. The bristles need to be long enough and not curled. The bearings need to be free and allow the brush to spin smoothly. There should not be any gouges which rub against other parts. We carry a large selection of roller brushes for your Beam central vacuum system. You have several options for finding the correct brushroll:
1. If you know the model number of your power head, go to our
Parts Finder
to easily find the exact roller brush.
2. If you know the Beam part number of the brushroll, enter it in the Search bar at the top of this screen.
3. If neither of the above options work for you or you just feel like ordering by phone, please contact our friendly experts to order the correct agitator for your Beam power brush.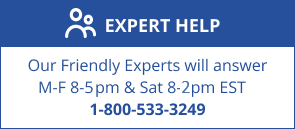 First

Previous

P1

Next

Last
Showing
1
to
11
of
11
products
View All Roller Brushes Products