Attachment Sets
Our central vacuum and vacuum cleaner attachment sets include an assortment of cleaning accessories. They do not include a hose. These sets are an ideal way to replace worn out attachments. For central vacuums, we offer Nutone, Vacu-Maid and Cen-Tec tool kits. The wands included in the Nutone kit fit Nutone and Vacuflo hoses only. The Vacu-Maid and Cen-Tec kits fits most other brands.
For vacuum cleaners, choose sets offered by Miele. Note that these will not fit other brands.

Please contact our friendly experts if you need help with selection of an attachment set for your system.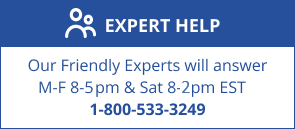 First

Previous

P1

Next

Last
Showing
1
to
8
of
8
products
View All Attachment Sets Products