Imperium Accessory Kits
Choose from a large selection of replacement Imperium central vacuum accessory kits. These kits include a hose and cleaning attachments. Use our filtering tool to narrow down the results to kits that meet your needs, whether that is to clean a home with pets and carpet, a home with all smooth floors or a garage. Options are available to select hoses with different lengths and inlet ends.

Attachment sets are available with electric, air-driven or no powerhead. Electric powerheads are more effective in cleaning carpet and rugs. Air-driven or turbo power brushes can be an appropriate choice for homes with minimal carpet and no pets. When purchasing an accessory kit, it is critical to match it to the central vacuum inlet. Kits with direct connect hoses will only work with electrified inlets. Kits with other styles of hoses are compatible with most other inlets. The exceptions are Vacuflo, Budd and Kenmore inlets.

Our Preference line of attachment sets provides a great value compared to the genuine Imperium accessory kits. Often a Preference kit includes better quality components at a lower price.

Please call our friendly experts with any questions concerning purchase of a central vacuum attachment kit for your Imperium central vacuum system.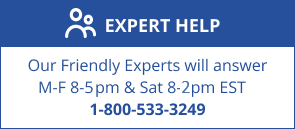 View All Accessory Kits Products