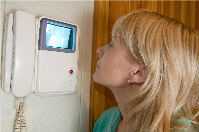 M&S Intercom Systems
M&S discontinued its intercom systems. We have some components in stock. If a component is no longer available, it will be necessary to replace the entire system. The existing wire can be used. We recommend the Intrasonic RETRO system . If you want to purchase a radio intercom system for a new installation, we recommend the Intrasonic I2000M system.
We are happy to help you if you still need assistance finding the right product. Call one of our Friendly Experts Today!