VacuMaid Filters
We offer available Beam central vacuum filters, all of which are the inverted bag type. When the vacuum unit is running, the filter inverts and prevents debris from entering the motor. A sandbag sewn into the center of the filter causes the filter to fall and drop the debris into the dirt bucket.

Filters are listed by their part number. If you don't know the filter number but do know the model number of your central vacuum unit, go to our Parts Finder to easily find the exact filter for your vacuum unit.

If you still need help, please contact our friendly experts about your Beam central vacuum filter.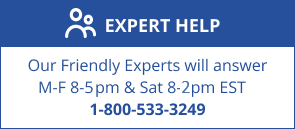 View All Filters Products