Vacuflo Installation Kits
Our central vacuum installation kits are an easy way to purchase installation materials needed to install a Beam central vacuum system. Kits are available for up to 12 inlets, either low voltage or electric, and include all materials needed to install a vacuum system including inlets, elbows, pipe, glue, low voltage wire and wire ties. We also offer kits that include materials needed to install automatic dustpans.

Beam all-in-one installation kits are ideal for DIY's who want to rough in a house for central vacuum and want to take advantage of the package pricing available for these kits.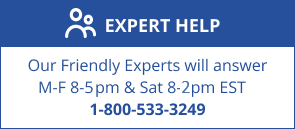 First

Previous

P1

Next

Last
Showing
1
to
3
of
3
products
View All Installation Kits Products