Hayden Wire for Central Vacuums
Low voltage wire connects the vacuum inlets to the Beam central vacuum unit. This control wire relays a signal to the vacuum unit that enables it to be turned on and off from the switch in the hose handle or at the vacuum inlet. This 2-conductor wire is available in various gauges and lengths.

Please contact our friendly experts with questions on Beam central vacuum wire.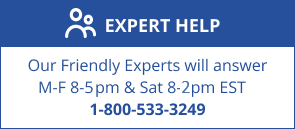 First

Previous

P1

Next

Last
Showing
1
to
2
of
2
products
View All Wire for Central Vacuums Products