Electrolux Installation Tools
We offer several tools that are useful in installing and servicing a Beam central vacuum system. A pipe cutter insures perfect cuts of vacuum pipe. This tool can also be used to deburr the edge of the pipe. Replacement blades for this tool are also available. A suction gauge is an invaluable tool in troubleshooting performance of your Beam central vacuum system.

Please contact our friendly experts with questions on the use of these tools.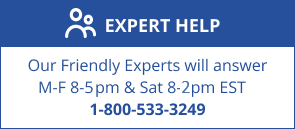 First

Previous

P1

Next

Last
Showing
1
to
3
of
3
products
View All Installation Tools Products