NuTone Door Speakers
Shop for door speakers for Nutone intercom systems. We carry speakers for all current models. A bell button that rings a chime through the intercom system is on these door speakers. Communication from the master or any intercom station to a visitor at the door is achieved by these door speakers. Door speakers are available in multiple color choices.

They must be compatible with other components of the system, including the master unit. Note that current speakers are generally smaller and require the use of an update frame for flush mounted speakers or a new surface box when retrofitting a Nutone system. These are available in the Frames and Housings categories of our site.

Please contact us with questions about door speakers for your Nutone intercom system.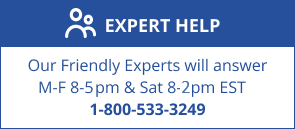 First

Previous

P1

Next

Last
Showing
1
to
7
of
7
products
View All Door Speakers Products