AirVac Complete Central Vacuum Kits
AirVac complete central vacuum kits are no longer available. Comparable kits are available under the Valet brand. These kits provide one-stop shopping for a new central vacuum system. Use our filtering tool to narrow down the results by your house size, flooring type and preferred filtration type. We will provide you with kits that satisfy your requirements.

Each complete kit includes a power unit, hose accessory kit and installation kit for a recommended number of inlets. The accessory kit includes a 30' hose, electric or air-driven powerhead, wand, attachments, hose hanger and tool bag. The installation kit includes inlets, elbows, fittings, pipe, glue and low voltage wire.

If you need a minor change to one of our packages or prefer to build your own all-in-one central vacuum system package, please call our friendly experts.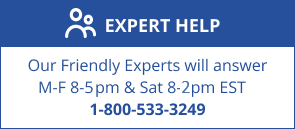 First

Previous

P1

Next

Last
Showing
1
to
8
of
8
products
View All Complete Central Vacuum Kits Products