Electrolux Tool Caddies
Tool caddies offer a convenient way to store your Beam central vacuum attachments. The bag type generally hangs from the hose hanger and holds many attachments and wands. Some models clip on to the wand and hold 3 attachments which are readily available for cleaning. Another model fastens to a wall and holds a wand that is attached to a powerhead or floor tool.

Please call our friendly experts with questions on the appropriate tool caddy for your Beam central vacuum system.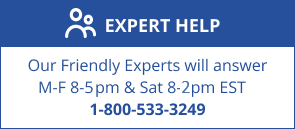 First

Previous

P1

Next

Last
Showing
1
to
4
of
4
products
View All Tool Caddies Products