Electrolux Dust Brushes
Choose from a large selection of genuine and replacement Beam central vacuum dust brushes. We carry a variety of styles, shapes, bristle types and colors. All of our dust brushes are interchangeable with virtually any brand.

Dust brushes with natural bristles are suitable for cleaning delicate surfaces such as wood table tops. Other applications are baseboards, wall corners and car interiors. Dust brushes should be replaced when bristles become short, fall out and are bent.

Please call our friendly experts with any questions concerning replacement of your Beam dust brush.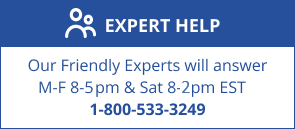 First

Previous

P1

Next

Last
Showing
1
to
3
of
3
products
View All Dust Brushes Products