Beam Crevice Tools
Choose from a large selection of genuine and replacement Beam central vacuum crevice tools. We carry a variety of styles, shapes, lengths and colors. All of our crevice tools are interchangeable with virtually any brand.

Crevice tools with notches or air vents on the side provide for air flow that allows debris to be picked up. Extra long crevice tools are ideal for cleaning under refrigerators and behind cabinets. Other applications are furniture, corners and dryer vents.

Please call our friendly experts with any questions concerning replacement of your Beam crevice tool.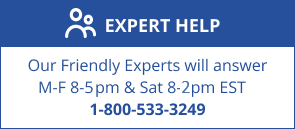 First

Previous

P1

Next

Last
Showing
1
to
4
of
4
products
View All Crevice Tools Products