Valet System One Intercom System Kit 4-Room
Brand:
Valet

| Model Number:

System One Intercom System Kit 4-Room

| Product SKU:

52610

| What's in the box?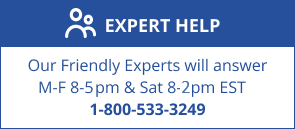 $898.25
AVAILABILITY:

In Stock
Number of Inside Speakers:
The Valet System One Intercom Kit offers a sleek, modern design and the following features:
Each room acts as a Master Station giving full control over all of the intercom functions
Select Call - the ability to contact one room at a time
Hands-free Reply
Door Answering Capabilities - answer the door from any room station. "Hands-free" response from the person at the door.
Group Page/All Call - allows for communication with all room stations at once.
Private Call Function - allows for private conversation with just one room station.
Monitoring Function - ability to listen in on children playing or sleeping
Audio Input Jacks - allow for additional and control of audio output of AM/FM radio, CD player, tape player or MP3 player.
Backlit Keypad - easy to see even when the lights are off.
Auto Programming - Once the initial programming has been done, the room stations will reset themselves in the event of a power failure or electric outage.
Can use "Looped or Star wiring, CAT-5 wire
Mounts into a 3 gang box
Option - Can be hooked up to Valet VSCD2 Tuner and CD player to expand the systems capabilities by adding a CD Player, AM/FM Tuner (Separate power supply and power cord are required but are not included).
Features of Valet System One Intercom System Kit 4-Room
Intercom Type

Selective Call

Video

False

Monitor

True

Privacy

True
Specifications of Valet System One Intercom System Kit 4-Room
Product Q/A of Valet System One Intercom System Kit 4-Room

There are 0 Questions asked and 0 Answered

Product Documents for Valet System One Intercom System Kit 4-Room