NuTone NM200WH 4-Rm NM200 Intercom System Kit for New Installation 4-Room
Brand:
NuTone

| Model Number:

NM200WH 4-Rm

| Product SKU:

21019

| What's in the box?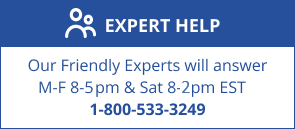 This product is No Longer Available.
The Nutone NM200 Intercom System Kit has been discontinued. The Intrasonic I2000 Intercom System Kit is the recommended replacement.

The NuTone NM200 Complete Intercom Kit is an intercom and music distribution system that is designed for residential use. Features include:
The ability to set the system to turn music on/off automatically at a predetermined time. This allows you to wake up or go to sleep to music.
A built-in AM/FM radio with 16 preset options (8 AM and 8 FM).
An auxiliary input that supports up to 2 external audio devices.
The ability to set remote stations to intercom only, radio plus intercom, off or monitor.
The ability to radio stations from intercom stations.
Features of NuToneNM200WH 4-Rm NM200 Intercom System Kit New Installation 4-Room
Installation Type

New

Intercom Type

All Call

iPod Connectivity

Optional External

CD Player

False

Radio

True

Door Chime

3-Note

Color

White
Specifications of NuToneNM200WH 4-Rm NM200 Intercom System Kit New Installation 4-Room
Product Q/A of NuToneNM200WH 4-Rm NM200 Intercom System Kit New Installation 4-Room
There are 5 Questions asked and 5 Answered
---
Product Documents for NuToneNM200WH 4-Rm NM200 Intercom System Kit New Installation 4-Room