Universal 1-Inlet Electric Installation Kit
Brand:
Universal

| Model Number:

1-Inlet Electric Installation Kit

| Product SKU:

13004

| What's in the box?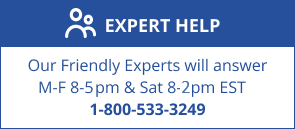 $113.00
AVAILABILITY:

In Stock
Number of Inlets:
The Electric Installation Kit consists of all of the materials necessary to install a Central Vacuum System. Included are inlets, mounting brackets, elbows, fittings, glue, low voltage wire, wire ties and installation instructions. The quantities of the components are sufficient for a typical installation.
Electric inlets in this kit are compatible with all direct connect hoses. Hayden 1760 style inlets are used in the kit. Low voltage wire needs to be run from each inlet back to the vacuum unit. This can be done by a loop, star, or homerun pattern. This is the control wire that enables the system to be turned on/off from the hose. In addition, romex wire needs to be run from the inlet to a power source, typically the nearest electric outlet.
In determining the number of inlets that are required for a house, a good rule of thumb is to figure 1 inlet per 700 square feet of living space when using a 30 ft hose. We will be happy to lay out inlet locations on plans that you provide or modify kits to suit your needs.
Features of Universal 1-Inlet Electric Installation Kit
Product Q/A of Universal 1-Inlet Electric Installation Kit

There are 0 Questions asked and 0 Answered