VacuMaid ATK500 Turbocat Tool Kit 30 feet
Brand:
VacuMaid

| Model Number:

ATK500

| Product SKU:

11098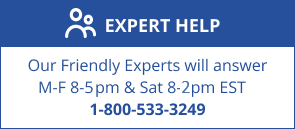 $345.95
AVAILABILITY:

In Stock
Hose Length (Ft):
The Turbocat Tool Kit provides all of the components and attachments necessary to help you clean your home efficiently and effectively. This package works wells for homes that have smooth floors and/or low-pile carpet.
This package includes:
A low voltage, crushproof hose with an on/off switch.
Chrome Telescopic Wand
A 12" Smooth Floor Brush with Natural Fill and a swivel feature that allows you to pick up dirt from grout and under furniture with strain free maneuverability. The lightweight design and gentle operation allows you to use this brush on throw rugs without clogging the hose.

Crevice Tool
Dusting Brush
Upholstery Tool
Plastic Hose Hanger
A Tool Caddy so you can bring your attachments with you while you clean.
A Tool Bag for convenient storage of central vacuum accessories.
The Turbocat Tool Kit also includes a Turbocat powerhead that is powered by the air from your central vacuum system. The Turbocat Powerhead features:
A 13" cleaning path with double edge cleaning to pick up stubborn dirt located next to baseboards and close to furniture.
A unique T-design for easy maneuverability to vacuum under furniture.
A Bumper Guard to protect your baseboards and furniture from damage while vacuuming.
A non-slip cogged drive belt for long-lasting durability.
A turbine shaft with a step-down feature. In case of obstruction, the best disengages from the belt drive to prevent breakage.
A DeepSweep Agitator to bring dirt to the carpet's surface. The staggered bristle design allows for constant carpet contact. The crimped bristles separate carpet fibers for a deep and thorough clean.
A system performance indicator that lets you know when the central vacuum is not performing at an optimal level. When the airflow is restricted, the Turbocat slows down. Once the obstruction is removed, the Turbocat returns to normal operation.
Features of VacuMaidATK500 Turbocat Tool Kit 30 feet
Recommended for

Homes with mostly smooth floors

Powerhead Type

Air-Driven

Ultra-Soft Carpet Compatible

False

Hose Type

Low Voltage

Wall End

Standard
Specifications of VacuMaidATK500 Turbocat Tool Kit 30 feet
Hose Length (ft)

30

Warranty-Years

2
Product Q/A of VacuMaidATK500 Turbocat Tool Kit 30 feet

There are 0 Questions asked and 0 Answered

Product Documents for VacuMaidATK500 Turbocat Tool Kit 30 feet