Sebo 9687AM Airbelt K3 Canister Vacuum with ET-1 Power Head Red
Brand:
Sebo

| Model Number:

9687AM

| Product SKU:

52725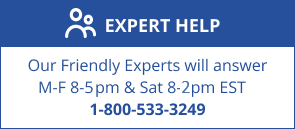 $849.00
AVAILABILITY:

In Stock
Color:
The Sebo Airbelt K3 with ET-1 Power Head vacuum cleaner is made in Germany and has a 10 year warranty and is a mid-sized, powerful and lightweight canister vacuum. It has many features to enhance your cleaning needs. This vacuum cleaner has an ET-1 power head, which effectively cleans both carpets and hard floors and also has a quick-release, durable, telescopic tube. To accommodate delicate rugs and hard floors with straight suction cleaning, the brush roller can be manually switched off. There is a handy warning light that indicates when the brush roller should be replaced due to bristle wear or whether your brush height is set too high for optimal cleaning. Two more features that extend the life of the vacuum are belt protection and suction motor protection. The 3 1/4 inch flat-to-the-floor profile allows you to easily clean under beds and other furniture.
The Sebo Airbelt K3 with ET-1 Power Head uses an .8-gallon filter bag that is easily changeable. It can be personalized with a variety of colorful textile covers. The 25 foot cord offers a 37-foot operating range that reduces the number of electrical outlet changes needed during use.
Specifications of Sebo9687AM Airbelt K3 Canister Vacuum with ET-1 Powerhead Red
Product Q/A of Sebo9687AM Airbelt K3 Canister Vacuum with ET-1 Powerhead Red

There are 0 Questions asked and 0 Answered

Product Documents for Sebo9687AM Airbelt K3 Canister Vacuum with ET-1 Powerhead Red